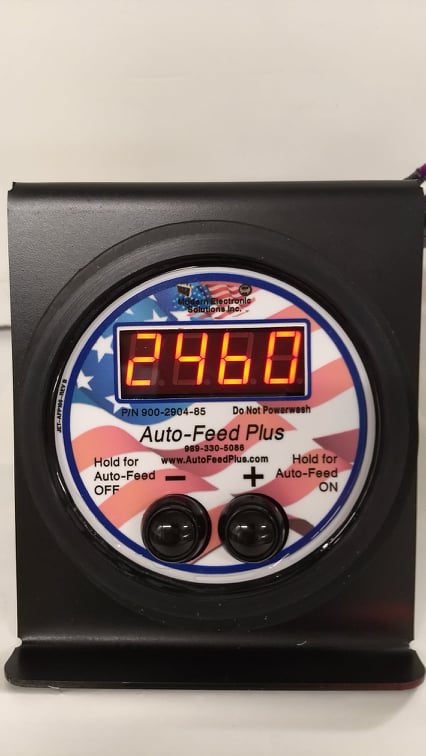 HD USA made Digital Tachometer
LED RED display
5 YEAR warranty
Fits any wood chipper brand
any engine any voltage
any sensor input alternator or Mag P.U.
Easy programmable
Free tech help 24/7 >>Kurt
Digital RED display push button controls easy set menu options to set feed parameters
works on machines with any valve configuration
Stump Grinder Wireless Kits
One complete Wireless Radio Kit to plug into a Carlton 4400 or 7015 2500-4 4012 old style wheeled machine
2.4 gig spread spectrum 300' Range
Configured to plug n play into the grey 16 pin plug machine plug
Designed with correct logic functions for your grinder
Famously Reliable
Swing R/L
Drive Fwd/Reverse
Cutter Head up/down
STeer R/L
Run/Stop
Carlton Stump Wireless kit! Fit's 7500 Tow Behind 16 pin plug
Carlton Stump SP4400-4 SP4012 SP7015 2.4G Wireless Remote Kit! No Tongue extend
Carlton Stump Wireless kit Track Width Model 16 Pin Grey Plug SP7015 SP8018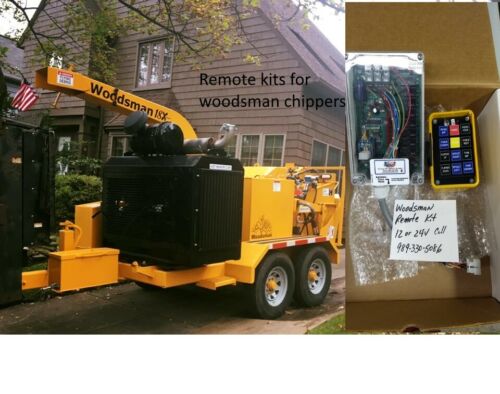 Wood Chipper Wireless Radio Control Kits 2.4G
One complete Wireless Radio Kit to plug into a Wood Chipper
2.4 gig spread spectrum 300' Range
Configured to plug n play into the grey 16 pin plug machine plug>>>>>>Please text before ordering your throttle type Latch or Momentary!!! 12or 24Vdc
Designed with correct logic functions for your grinder
Famously Reliable
See picture keypad functions
Hydraulic Kits
Auto-Feed Plus Hydraulic kit
Professional class instrument for measuring RPM, It features a highly sensitive, high precision
designed input circuit! with it's Digital readout, accurate and simple to set.
6 Menu Parameters allow the user to dial in any Brand chipper settings fast and accurate.
In it's Package with all Hardware> pics of machines are for example only customers showing install.
Auto-Feed Plus Hydraulic kit! Converts Morbark/Bandit Chippers to Auto Reverse!
Auto-Feed Plus Hydraulic kit! Carlton 660 conversion to Auto Reverse!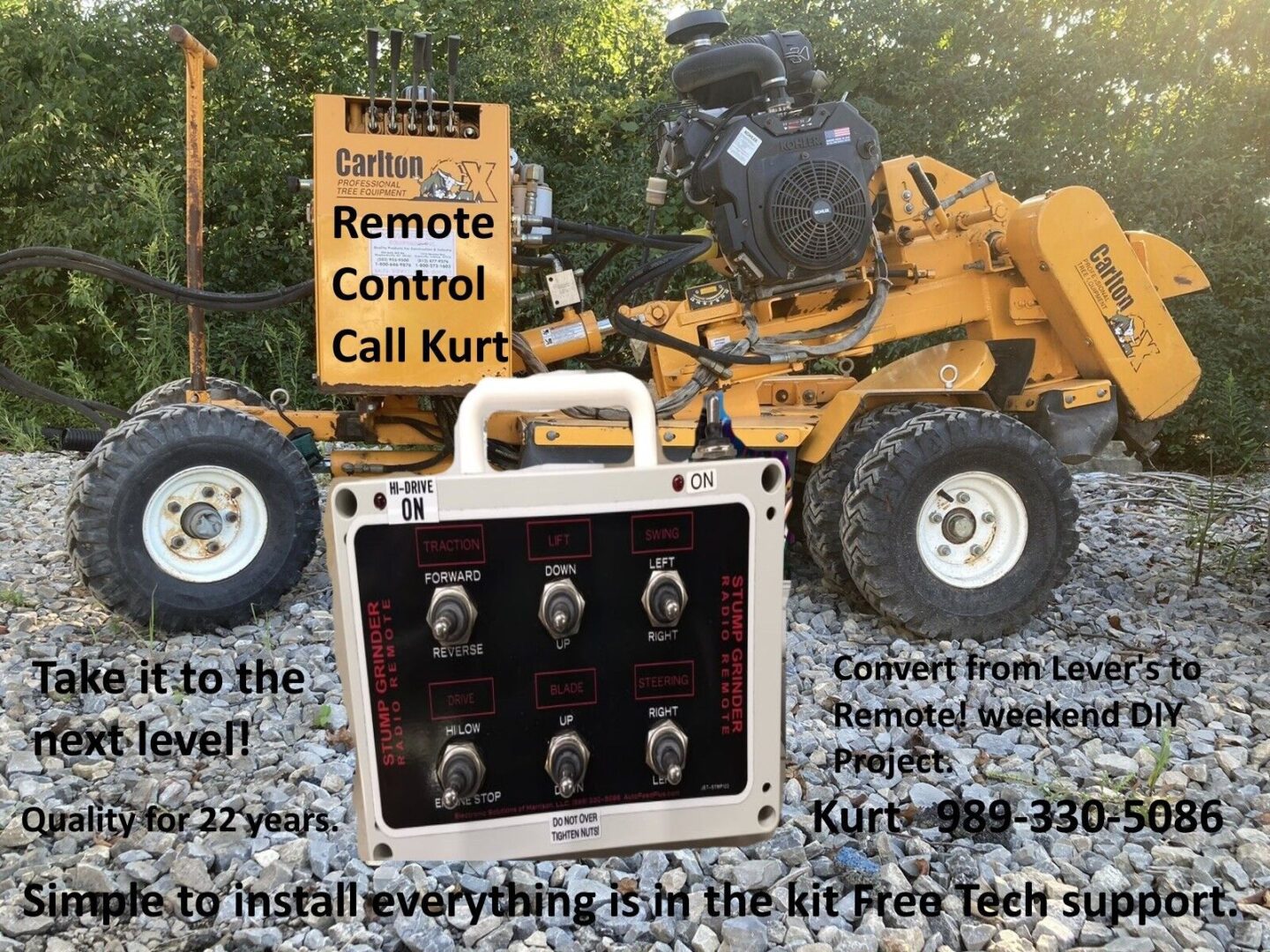 Converta-Box Kits
Convert Carlton and Rayco Lever Machines to Wireless